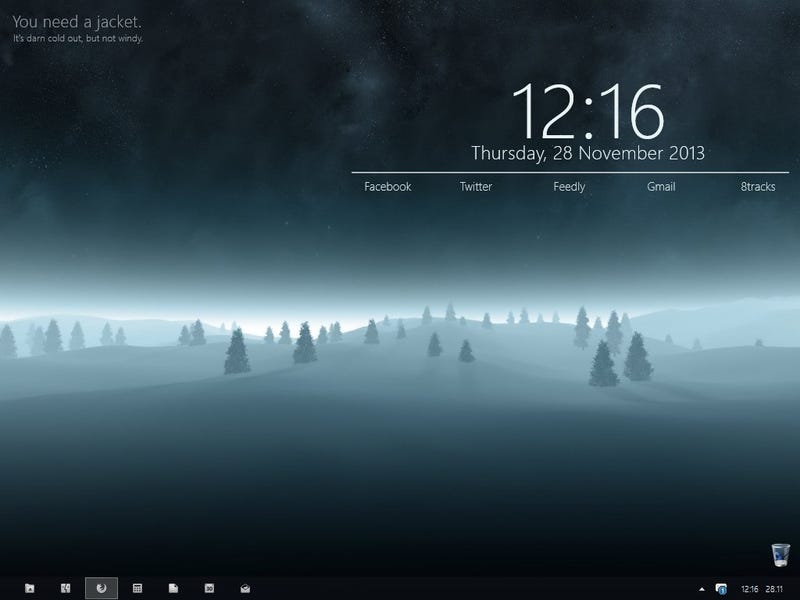 I wanted a setup that would dramatically contrast with my last interface (warm and sweet). so I made this one that although is soft, festive and beautiful; it shows cold undertones with a more serious character.
This is what I used:
I played a little with the fonts, colors and sizes so the widgets would blend in smoothly.
All widgets are color E8F3F5 and the font I'm using is Segoe UI Light.
Additionally, I'm using tClock to change the clock format and as a CloudApp file drop tool for Dropbox.
Leave me feedback in the comments.