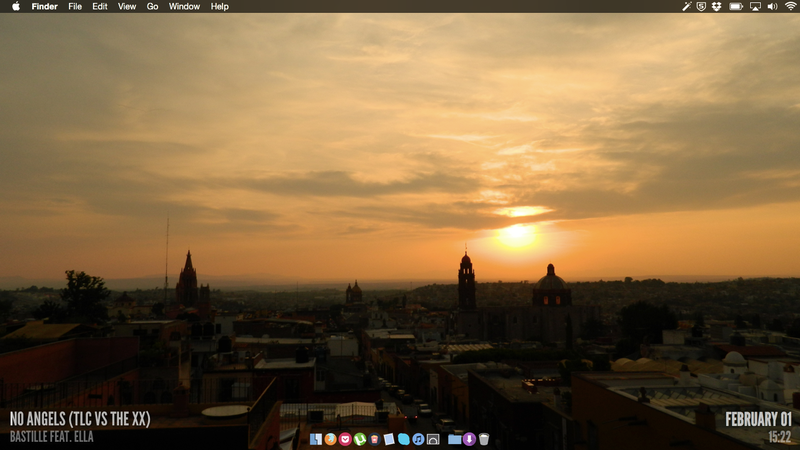 Recently, I've been using my Macbook Air a lot more, and without realizing it, I ended up with this, to me it feels organic and looks beautiful. I used the following:
I was inspired to make a desktop that reflects my hometown in all of it's glory. San Miguel is a UNESCO World Heritage Site since 2008, if you're in Mexico you should visit during weekdays in low season, otherwise it might be a little crowded.
I hope you like this, and let me know if you'd make any changes or AMA.